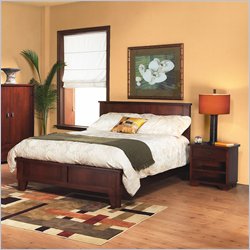 I have a friend who once joked that she's reluctant to spruce up her spare room too much in case her guests won't want to leave. That may be a common underlying fear, but the reality is you want to make your guests feel welcomed and at home. Anywhere you can make improvements (even if it's the guest bedroom) increases both the esthetic and monetary value of your home. Having a fully functional spare bedroom also makes your living space more functional. Since it's the one room in your home that you will not be decorating just for yourself – it will be designed with company in mind – you can have some fun with it.
Treat the space like a hotel room. You will want to keep it somewhat generic – not too flowery, too stripy or too busy. Choose a theme that focuses on local area attractions or the area you live in especially if it's by the ocean, near the mountains or a park.
If you plan to paint, select colors that are tranquil and soothing, such as gender-neutral pastels or earth tones. Various studies on a variety of subjects have emphasized the impact that color has on the human psyche. To create a guest room that will be a restful sanctuary after a busy day of visiting family and friends or trekking around the local tourist attractions, the color should be restful and calming.
Guest Bedroom Furniture
Any furniture you choose for your guest bedroom should be as multifunctional as possible. All pieces of furniture in the room should add to the comfort and well-being of your visitors.
See what you have on hand that can be reused, repainted or repurposed. If you intend on purchasing furniture specifically for the guest bedroom, then make a budget. Deciding first how much the project is worth to you will help you stay on track (and not break the bank). Since you don't really need a lot of bedroom furniture, plan on the basics: as large a bed the space can accommodate, nightstands, a dresser and a mirror.
Especially if the guest room is small in size, a dresser mirror or a floor mirror is an ideal way to make the room appear larger. It will also give your guests the opportunity to check their appearance before facing the day. If you don't have the space for a freestanding mirror, add a full-length dressing mirror to the closet door or mount one on the back of the door of the room.
If there is room under the bed, consider including under-bed storage drawers, ideal for storing extra pillows, blankets, etc.
A bed bench with hidden storage is a great asset to a guest bedroom. Not only is it an ideal place to sit when putting on shoes, it can be used for storing linens or tidying items away.
Shelves, either bookshelves or floating shelves provide your guests with a place to put things.
An arm chair or accent chair, if you have the space, not only gives your guests a place to sit and read, it makes the room feel welcoming, as well.
If the room has a closet, don't forget to incorporate it into the room's design by adding a closet organizer or a shoe rack. When the room's not being used by guests, this extra closet could be an ideal place to store seasonal clothing.
Guest Bedroom Bedding
The bed, of course, is the focal point of the room and the way it's dressed can add or detract from the bedroom's atmosphere.
Start with a comfy plush mattress topper, especially if the mattress is a firm one. Feather pillow top mattress covers or pads can make it feel like a feather bed; unless you know for sure that your guests won't suffer from an allergic reaction to down, it's best not to risk it. However, with today's technologies, foam/cotton combinations can be just as soft and comfortable as down.
Make sure the bedding is soft and inviting. Choose sheets with a thread count of at least 180 to 200. No matter how long your guests will be staying, plan on buying two sets of sheets for your guest room.
To make the bed even more appealing, pile it with different sized accent pillows and decorative cushions. Don't forget to include a neck roll, especially if your guests like to read before turning out the light.
Two standard pillows should be adequate for a twin, full or queen size bed. If the bed is king size, include more.
A comforter or duvet will give your guests the option of how little or how much.
Guest Bedroom Tips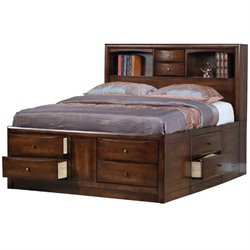 Plan on making up the bed the day you expect your guests. You'll want the sheets to be as fresh as possible.
Make extra blankets, pillows and towels available, preferably in the guest room itself.
Provide covered or multipurpose plastic hangars for your guests to hang their clothes on – anything but those skinny wire hangars that bend out of shape the minute they meet a suit jacket.
Install wall or door hooks – not just for clothes or coats, guests can hang purses, cameras, etc. safely out of the way.
Make a plug-in nightlight available, especially for first-time guests. They don't have to use it but they may appreciate it especially if they have to get up in the middle of the night in a "strange" place.
Nothing says "welcome" like a vase of fresh flowers or a basket filled with fruits, nuts and chocolates. If allergies are an issue, fill the basket with non-scented items such as decorative soaps, candles or travel size beauty products like tissues, makeup pads and all-purpose wipes.
Place reading materials like a small selection of local interest books, short story collections or current magazines on a shelf or nightstand