Especially those of us who live in apartments, condos or smaller sized homes, we constantly seen to be battling a lack of space – space to store things, room for new accent furniture pieces that catch our fancy or just plain room to stretch out a little – there never seems to be enough of it, for whatever reason. Even for apartment dwellers, corners of rooms remain grossly underrated and mostly entirely forgotten. They often end up as "dead" space, relegated to dust bunny status. However, it doesn't have to be that way. Finding ways to decorate the corners of the rooms of your home is not only fun, but it can also greatly improve the aesthetics and functionality of your living space.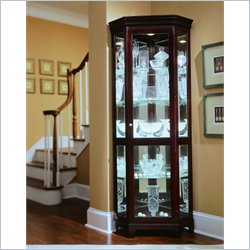 Hallways and/or Foyer
Corners in hallway are likely the most neglected places of the home. Empty corners in a hallway or foyer are open invitations plant stands, a corner étagère or even a small writing desk. Adding a piece of furniture like a writing desk not only turns an empty corner into a functional place to write or work on your laptop, it also creates a focal point in an otherwise empty area.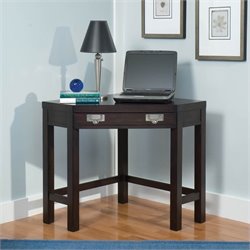 Family Room or Den
Transform "dead space" in a family room or den into a cozy place to read, relax or just veg with an electric fireplace designed to fit neatly into a corner.
Some manufacturers offer corner models of bookcases, utility shelving and other kinds of storage units that conveniently increase the room's hidden storage capacity.
Even if you have a dedicated home office, a computer desk in the corner of the family room is a practical way to make room for a "communal use" computer – especially handy when there are younger children in the home.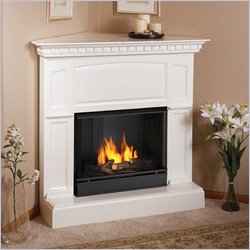 Living Room
Placing a corner curio cabinet in your living room gives you somewhere to display your special collection of memorabilia or sports trophies.
Would you like your living room to be the life of the party? Reserve a corner of your living room for a home bar or a spirits cabinet.
Don't think that you have room for your plasma TV in your smaller-sized living room? A corner of the room is an ideal place to park a television stand.