Don't mistake French interior design with French country. Often referred to as Parisian style and used as an interchangeable term for French interior décor, French interior design is a very sophisticated blend of antiques, high-end vintage collectibles and just a touch of country. It is strictly a cosmopolitan vibe with a heavy emphasis on luxury, high fashion and a soupcon of edgy chic. It's shabby chic with a French accent. A simple, all-encompassing rule of French interior design is that no expense is spared. Having said that, keep in mind, that virtually any interior design can be cleverly executed on a budget. But it is that spirit of unbridled luxury that you will want to capture with this style: think silk fabrics; lush patterned wallpaper or textured painted surfaces; gilt picture frames; high-end artwork; statues and chandeliers that really make a statement.
French Interior Design Bedroom
To create the French interior design atmosphere for your bedroom, begin by painting the walls either in a rich cream or a bold color. It doesn't really matter. What matters is that the color you choose and its intensity has a luxurious feel to it. Another option is to select wallpaper with an intricate but subtle or sophisticated floral or damask pattern.
The rest of the room should be gloriously indulgent. Furniture should have flowing, almost seductive lines; the area rug should be plush and ornate; window treatments will be a combination of silk curtains, sheers and a valance made of brocade or damask fabric. Lighting fixtures or wall sconces like the Crystorama Paris Flea Swarovski Spectra Crystal Wall Sconce will give the room a delicious "boudoir" ambiance. Wherever you can add layers of texture, it will give a more authentic French interior design to your bedroom. It can be as simple as purchasing a dresser with a marble top; selecting a bedroom vanity made of a combination of materials including decorative metalwork; or dressing the bed with a number of different fabrics.
French Interior Design Living Room
For a French interior design living room, you will want to achieve an overall look of sophistication and good taste, but one that is well-lived in and not "stand-offish." You don't want to overdo it, but a Parisian style living room should have splashes of gilt; you can bring gold into the room in any number of ways including picture frames, floor lamps, chandeliers or sculptures. Again, window treatments are made of silks or damask, typically hung in panels, with or without a valance.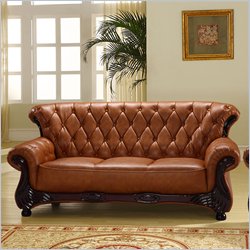 The sophistication of French interior design can trace its origins to the ornate and decorative Baroque, Rococo and Neo-Classical styles. Start with a sofa that has elegantly rolled arms and sumptuous curves. Dress the sofa with accent pillows and accent cushions made of shiny, textured fabrics. Tassels are optional! Match it with an oversized armchair with graceful lines.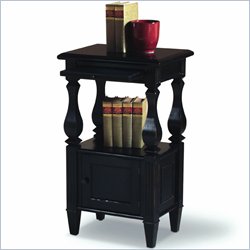 Like the Magnussen Accent Express Collection Black Provence Storage Table, an end table, coffee table or accent table could be made of dark wood and have a pedestal top with thin decorative legs. Furniture with delicious curves is a staple of this style.
French interior design is a very satisfying look for the rooms of your home. It's the essence of luxury, sophistication and style. The emphasis is on luxuries, not just for special occasions or celebrations but as a way to celebrate each new day.