The poet, e.e. cummings wrote, "…when the world is mud-luscious" to describe how spring looks through the eyes of a child. Of course, as adults and especially as parents, we want mud, whether it's luscious or not, to remain outside and not be tracked throughout our homes. Having a room dedicated to removing mud or cleaning oneself up before entering into the main part of the house is not a new phenomenon, even though the term might be. In bygone days, the back room or the porch of a farm or manor house served as a place to wash off the grime of the fields or the stables before changing clothes and going inside.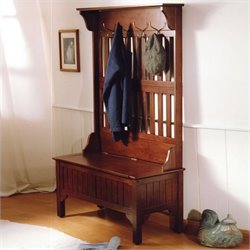 Today, many homes either have a mudroom, a mudroom that is part of another room like the laundry room or an entryway designed as a place to easily take off outer clothing and store them conveniently away. It acts essentially as a buffer from the dirt that can be tracked from the out-of-doors into our living spaces. And especially now that we're heading into spring and spring-cleaning mode, a mudroom or a mudroom type entryway can come in handy.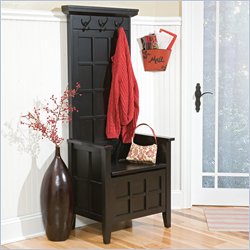 Decide where your mudroom will be. If it is in its own room or by the back door, you can go more casual than if you are designing a mudroom that will be part of your front foyer.
Opt for easy-to-clean, waterproof flooring such as tile, vinyl, laminate or stone. If your mudroom is a part of another room that is carpeted, add a mat or mats made of seagrass, bamboo or material that can be easily machine-washed. This will protect your wall-to-wall carpeting and save you from having to spot clean the area all the time.
Because this will be a high-traffic area, choose paint or wallpaper that is low-maintenance. Many types of paint and wallpaper can be wiped clean with a damp cloth.
Particularly if your mudroom is by the front door, consider adding an accent chest or console table with concealed storage. It will also be a handy place to leave keys or messages.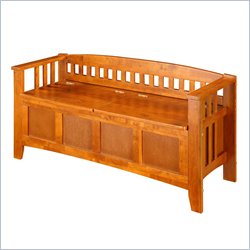 A coat rack paired with a bench like the Linon Storage Bench Short Split Seat Storage creates the ideal place for family and guest alike to sit and take of shoes or boots and then hang up their coats.
If you have a closet in the room or in the entryway, make it part of your mudroom design by adding a shoe rack to one end. Plan on hanging just jackets directly above the shoe rack to maintain the functionality of your closet,
Increase the storage capacity of your mudroom by placing a row of hooks above the storage bench or on the opposite wall. The Prepac Sonoma Black Cubbie Shelf Wall Coat Rack for Entryway includes hooks and cubby storage, which is ideal for a mudroom.